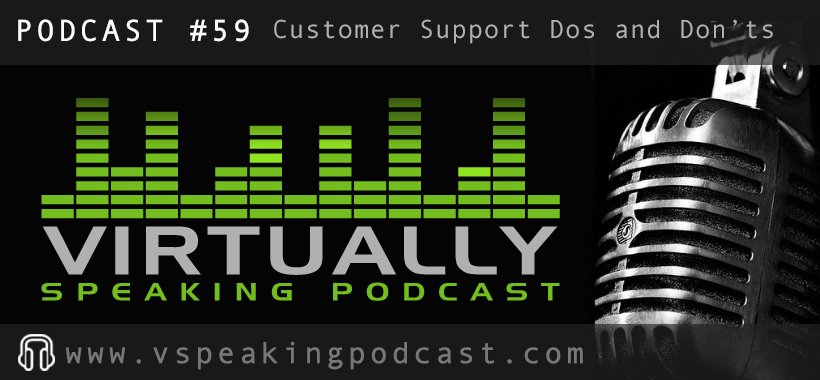 In this always-on world we live in, outages are increasingly less and less tolerated. If you're in IT, chances are you've dealt with customer support in some fashion. Was it a positive experience or a nightmare? Would you have done something differently? This week bring in VMware Technical Support Training Specialist, Francis Daly and an enterprise customer Nick Wilson to share the dos and don'ts of customer support.
Topics discussed:
How to interact with customer support to expedite your support request
What tools are available prior to contacting technical support
A few horror stories
vSAN troubleshooting tips
Links mentioned in this episode:
The Virtually Speaking Podcast
The Virtually Speaking Podcast is a weekly technical podcast dedicated to discussing VMware topics related to storage and availability. Each week Pete Flecha and John Nicholson bring in various subject matter experts from VMware and within the industry to discuss their respective areas of expertise. If you're new to the Virtually Speaking Podcast check out all episodes on vSpeakingPodcast.com.